A winter layout to share today from our recent trip to North Carolina. This was the first time that my kids and most nephews have ever seen or played with snow and we really had a blast. So this title, from Winter Frolic, was just perfect. I cut it out of glitter paper for a "snowy" effect. I added snowflakes (Accent Essentials) by the title and smaller ones by the snowmen on the right page to which I added light blue bling for sparkle. I wanted to add lots of pictures of our snowball fight and this page allowed me to do so - I love collages!! Take a look...
Thanks for stopping by!
Remember that our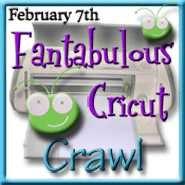 is coming on Monday!
Hope everyone has a great weekend!
Come back soon!